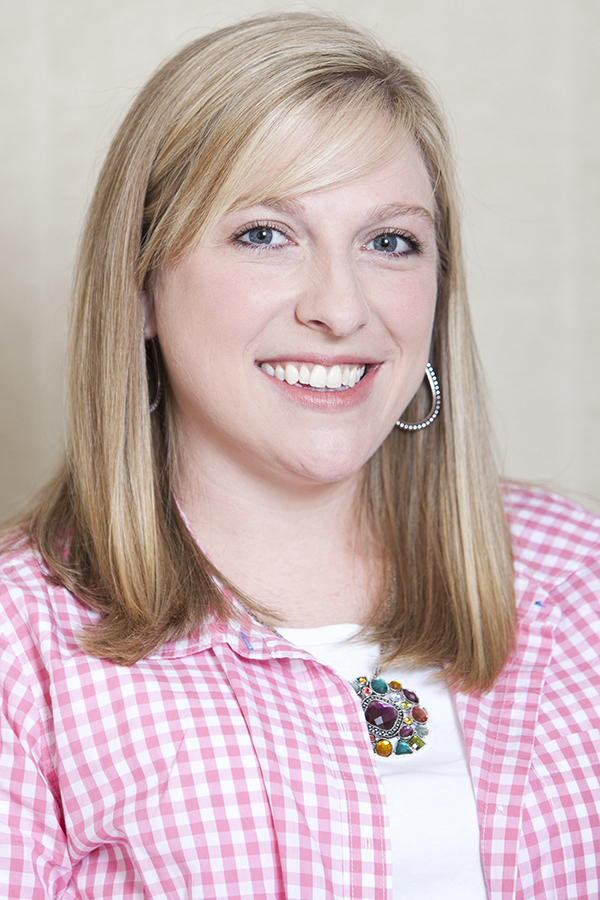 Jennie Bange
Occupational Therapist
As an occupational therapist, Jennie Bange has achieved her life-long dream of helping children to reach their full potential. After graduating from Louisiana Tech University in 2003 with a degree in Family and Child Studies, coupled with a minor in Psychology, Jennie worked in early intervention for two years. She  then decided to pursue a master's degree in Occupational Therapy from the LSUHSC School of Allied Health Professions in Shreveport. Following her graduation in 2007 Jennie maintained her pediatric focus, which brought her to JMA in 2013. She has "loved every minute" of her time at Janey Macey & Associates, saying, "Each therapist shares the same passion – working with children and their families. I have also enjoyed collaborating with other healthcare professionals in order to ensure a comprehensive treatment approach."
Jennie's extensive experience with children of all ages and a wide range of diagnoses is a wonderful asset to the JMA team. Her perspective on each client is not limited to her weekly treatment sessions in the clinic, but encompasses their growth at home and in the world at large. She says, "I feel a child's family is an integral part of therapy, so I strive to include parents and caregivers in every session." This concept is made especially important to Jennie thanks to her daughter, Caroline, who has a rare connective tissue disorder called Loeys-Dietz Syndrome. She says, "I truly understand the daily struggles and joys that families face when caring for a child with special needs."
When not at JMA, Jennie is spending time with her family. She and husband of eleven years, Wesley, enjoy fishing, playing outside, swimming and shopping with five-year-old Caroline.
Louisiana Tech University – Bachelor of Applied and Natural Sciences in Family & Child Studies, Psychology
Louisiana State University Health-Science Center School of Allied Health Professions – Master of Occupational Therapy