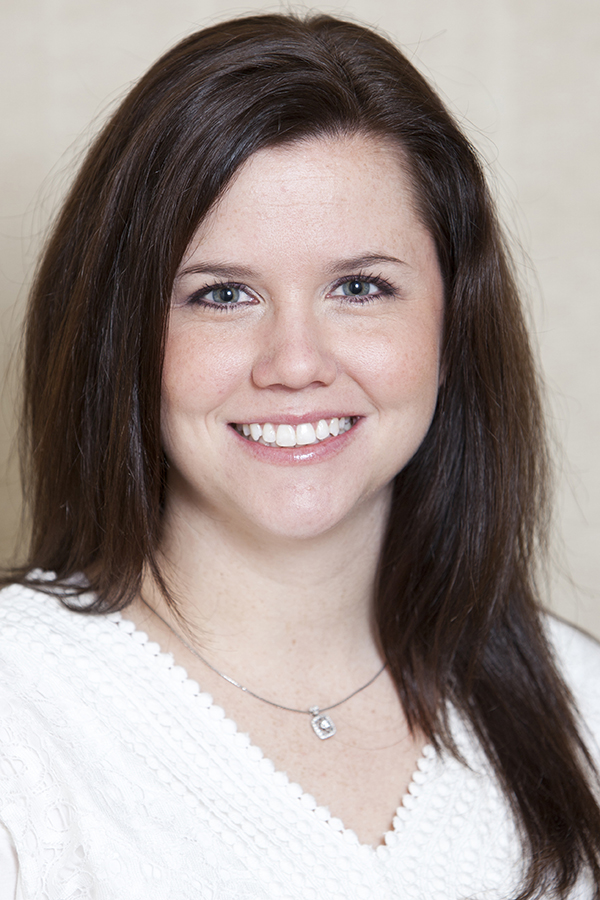 Lindsay Salter
Speech-Language Pathologist
Lindsay Salter calls language and literacy her "passion", and she puts that passion to work as a speech-language pathologist at JMA. After receiving her B.S. in Communicative Disorders and her M.S. in Speech-Language Pathology, Lindsay worked as a speech therapy assistant for a year and half before joining the JMA team in 2012 as a speech language pathologist.
Lindsay tailors her focus to the needs of each individual client – from language and comprehension, to articulation, to literacy. She says, "I take a constructivists viewpoint on therapy, and believe in using content that is meaningful to the child. This builds and expands the child's current and pre-existing knowledge and skills, while allowing them to receive help and support from me as a therapist."
She initially chose to join JMA thanks to its family friendly environment and says, "I can truly say that I love my job and where I work! The clinic is filled with fun, compassionate professionals who truly care about their clients. My colleagues are supportive, and we brainstorm for new ideas every day. JMA doesn't just offer pediatric therapy – we offer a support system for the entire family."
Lindsay resides in Bossier City with her husband and young daughter. At home, they are currently busy playing outside, planning tea parties and exploring new things.
University of LA Monroe – Bachelor of Science in Communicative Disorders
University of LA Monroe – Master of Science in Speech-Language Pathology